It can be easy to sit back and be comfortable with those you know in your network and confident in the relationships you have built, but investing in your network can actually help you reach your goals and advance. In fact, investing in your network might just be one of the best investments you can make for your future career plans.
As with every discussion and opinion, there are two sides to your network: the people who can help you as well as those you can help.
Investing In Your Network to Help Others
Examine your current network of business associates. Is there a way you might help them with a project or perhaps just by being a connector? For example, if you know someone with strong graphic arts skills, is there a way you might connect them with a web developer or a marketing manager in your network.
Even when our connections are not looking for work, it is great to help link people together for future needs. Just like with marketing, if we only seek out new customers when we need them, it takes longer to build momentum.
Set aside time periodically to review your LinkedIn connections. As you read through the names and reflect on their strengths, think about others in your network they might want to know.
Before you act, you should ask if it is okay, but then send them both an email: just thought you both should know each other. Take a moment to say why something like…
Denise, I'm introducing you to Neil because you both have a strong passion for the nonprofit arena. Neil, Denise has worked within the education system for years and volunteers for xxx. Denise, Neil has been a lover of the arts in our community and a board member for xxx. I just thought there might be some synergies between you. 
It's as simple as that.
I've had people introduce me this way and have had some really interesting conversations. It's always great to meet new people and learn their stories. The more people you connect with on a more specific level, the better you can help them when the time comes.
Investing in Your Network for Your Career
Your network can be the most valuable tool in your arsenal when it comes to career advancement. Again, just like marketing, you want to be looking to connect with people when you are NOT looking for work. When you create a habit of regular networking you will develop relationships with people from a variety of industries and at a variety of levels that can help support and mentor you when you are ready to take the next step.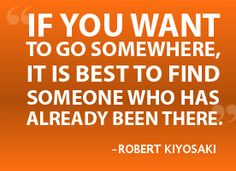 In today's podcast of Relevant Conversations, we talk more about investing in your network. One of the ways is to network UP.
By that I mean, networking with people that are at a higher level in the organization than you. It is comfortable to network with people we know and with people at our same level. However, when investing in your network you will want to try and stretch your reach. For some reason men seem more comfortable with this than women. Additionally, when you attempt to network with men at a higher leadership level, they are often uncomfortable as well. If you don't guide the conversation, they may quickly lead the chat to questions about your home and family.
Be prepared when networking with a few open-ended questions that…
Show you have done your homework about your industry and the current trends in business
And showcase your interest in learning more.
Networking is a valuable tool for your business, now and in the future. Make it a priority to attend a networking event at least once a month. Additionally, find simple ways to network at your current place of employment. It could be a simple conversation in the cafeteria with someone from a different department. We need to strive to network beyond our comfort zone if we want to be known and respected.
Related Posts
JJ DiGeronimo — the president of Tech Savvy Women — is a speaker, author, and thought leader for women in tech and girls and STEM. Through her work, JJ empowers professional women and consults with senior executives on strategies to retain and attract women in technology to increase thought and leadership diversity within organizations.
Don't miss our online resources library for eCourses, online discussions, downloads, retreats and tools for professional women. Learn more here.